Nova's fleet infrastructure is comprised of two market-leading solutions:
Nova Fleet Management®
Nova Fleet Management® is designed to address the needs and working methodologies of metrology and process engineers in the fab. A comprehensive solution for managing large fleets of metrology tools, it delivers high productivity, operational efficiency, and better performance in high-volume production environments. 
Nova HPC is a high-performance computing solution
Nova HPC is designed for the Nova software suite processes. Nova HPC significantly expedites application development, and its advanced hardware design optimizes Nova's proprietary algorithm performance for the most calculation-demanding application developments.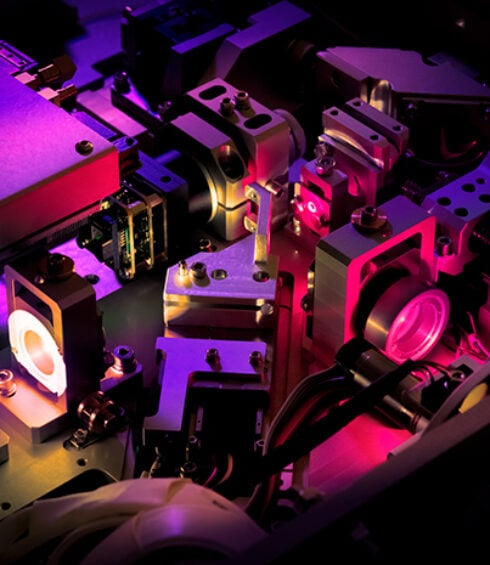 Why Nova Fleet Management®?
As IC fabrication becomes more complex, manufacturers need to manage an ever-growing fleet of metrology tools. Comprising a dedicated centralized server for databases and data storage, network-connected tools, and servers, Nova Fleet Management® is a backend platform featuring:
Wizard-based/wafer-less recipe creation (WRC): An intuitive, user-friendly GUI to simplify recipe creation, WRC rapidly builds recipes from existing elements. An upgraded synthetic WRC package leveraging CAD file information is available to create recipes even before the wafer is produced.
Recipe management system (RMS): Driven by a centralized database, the RMS contains all tool recipes to enable their easy distribution when changes are made. The RMS offers a quick snapshot of element sharing, displays links to Nova MARS™ solutions, and enables easy tracking of recipe changes and rollbacks when necessary. The system also includes user authorization levels to ensure fleet safety.
Centralized storage and management: Nova Fleet Management® features a centralized database for all tool outputs. Storage capacity is configurable and enables modifications while not interfering with tool operation.
Enhanced cross-tool functionality: The centralized solution routes information between tools to enhance overall fleet performance such as cross-tool injection of results and spectra.
Why Nova HPC?
Nova HPC combines a scalable, user-configurable infrastructure with Nova's proprietary task management software designed to address the increasing complexity of IC manufacturing processes.
The system's modular architecture supports scalability in computing power, enabling manufacturers to address computational challenges as they grow.
What is Fleet Management®?