Titration
Nova's chemical metrology products leverage titration, a quantitative analysis method for measuring the concentration of components in liquids. Titration has been improved constantly since its introduction many years before, making it a well-established technique and one of today's most popular methods worldwide. Modern titration techniques are fully automated and use high-precision dispensing devices, sensitive probes, and intelligent algorithms for analysis execution and evaluation.
The titration process requires a defined chemical reaction, a sensor that monitors the reaction, and stable titration reagents (titrants). The analyte, a well-defined, accurate volume of the sample containing the component to be measured, is initially placed in a vessel equipped with a stirrer and the sensor. The titrants are dispensed stepwise while being constantly stirred. The signal from the sensor is continuously recorded to determine the end of the chemical reaction, known as the equivalence point or endpoint. The volume and concentration of the titrant required to reach the endpoint is then used to calculate the component concentration.
You Might Also Be Interested In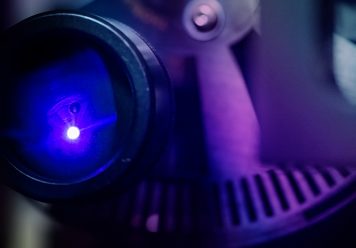 Demonstrating a DNA of InNOVAtion
There are Infinite ways to innovate and Nova is known to cultivate an atmosphere of innovation, enc...