Optical Scatterometry
Optical scatterometry characterizes unknown properties of a sample by measuring the reflection of broadband light. The reflection varies by wavelength (color), polarization and angle of incidence. Nova's scatterometry tools deliver highly accurate measurements of a user-defined location at very high rate and small measurement spot. While speed, accuracy and spot size requirements are often contradictory, Nova enables their coexistence to keep pace with the constant demand for better metrology capabilities as technology node sizes continue to shrink.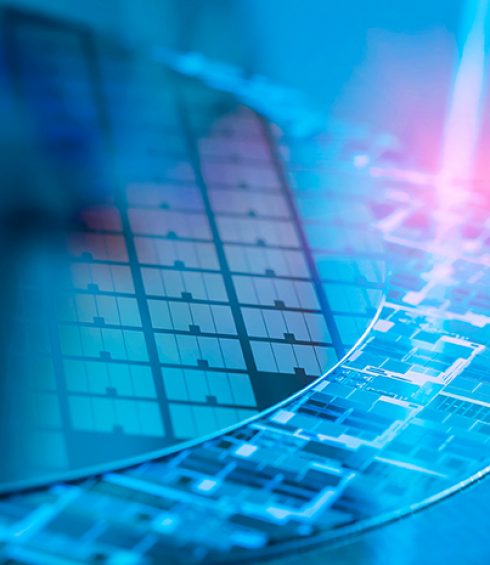 Why Optical Scatterometry?
Typical dimensions measured by optical scatterometry are associated with state-of-the-art semiconductor structures (transistors, memory devices, interconnects and more). Even though typical dimensions reach orders-of-magnitude smaller scales than the wavelength of the light being used, optical scatterometry with its sophisticated analysis and interpretation methods covers this gap.
How it Works?
After a broadband light source is focused onto a sample, the reflected light is focused onto a device that separates the light into spectral and polarization components (represented schematically by a prism). Each component is then transformed into an electrical signal using a specialized detector. The spectral data (i.e. the signal level for each wavelength) is then delivered to a processing unit. Based on the physics describing how matter interacts with light (Maxwell's equations) and machine learning mathematical models, the processing unit deduces the sample characteristics which best explain the measured spectra.
You Might Also Be Interested In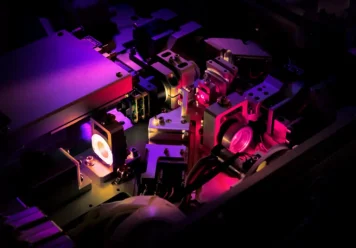 Nova– a Journey of Innovation
At Nova, a leading semiconductor metrology provider, innovation is a top value both as a strategy a...